So, one day till
SKYNRD
!! Sweet!
I have pics from cc club for everyone...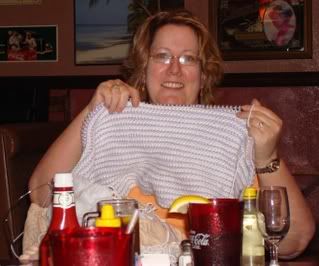 Look, crocheters and kniters! Sitting next to each other.. SMILING! hahah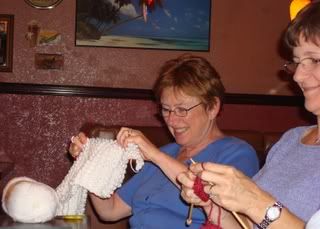 New girl!!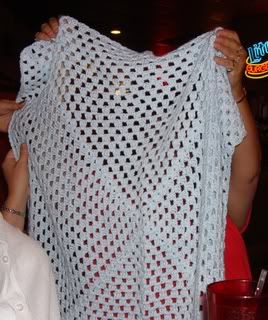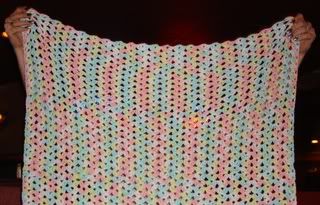 Sandy's pretty shell square :)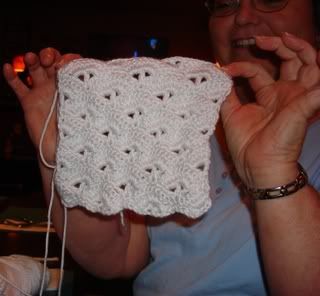 The newly weds Saraphina. I hope I didn't mess her up too bad.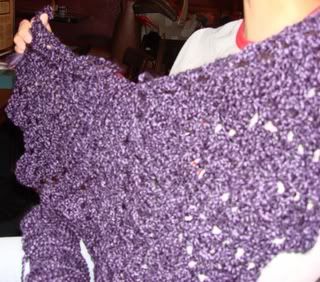 All those tails were tucked by the end of the night!!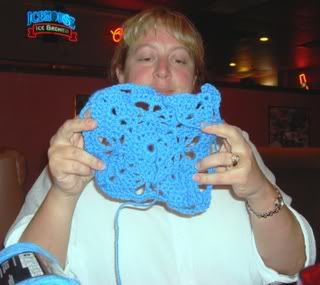 For all of you that were too busy or scared (me) to join the mystery shawl thing, I will take pics of Angie's for you :)
Here is her test swatch. Knit LACE!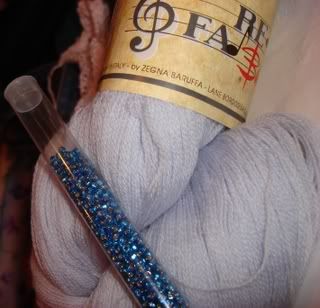 This is the yarn and beads that she will be using for the actual ms3!
Late