So, it has been a looong time since I posted any pictures huh?
Let's see what I have in my photobucket account... my knit picks order came in yesterday!!!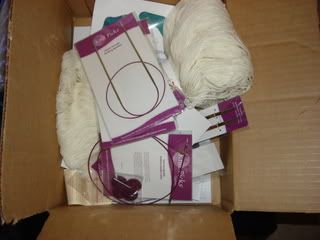 This is natural yarn that I'm going to try to dye all by myself. Any color suggestions?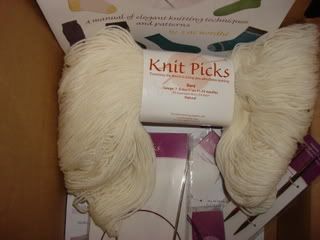 It came in a kit with this wonderful Cat Bordhi book and 2 3.00mm circular metal Knit Picks needles, very nice.
But, this is what I was really looking forward to..!!!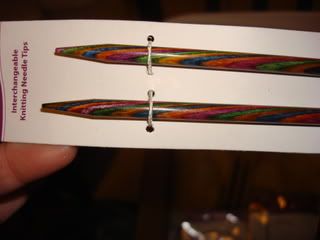 My Harmony Options needle tips! They are sooo pretty and smooth! I'm in love!
I "needed" these for helmet liners :D
Definately a good thing they are here, everytime I turn around, I'm getting farther behind!
My brother-in-law left for boot camp yesterday, my friends brother leaves next week, and a guy at work is going in March! Not to mention my daughter and her fiance.
Ok... deep breaths.. happy not behind at all thoughts..
I finished the hooded blankie for work baby one!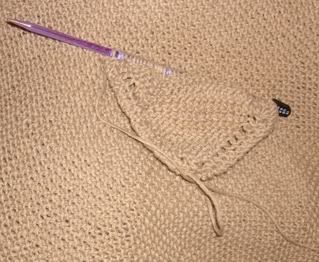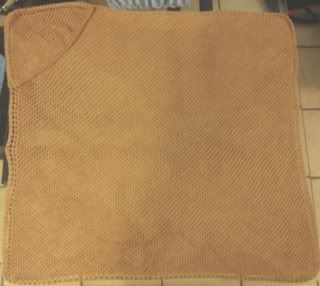 Which was bad news for my unsuspecting little demo baby...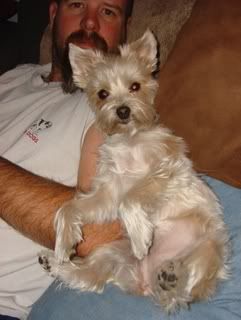 "you want me to try on what?"
hahaha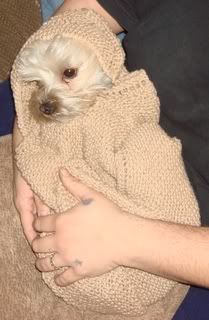 aawww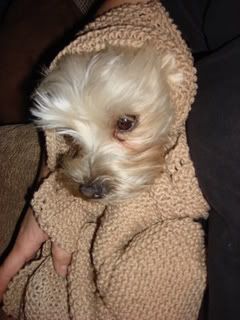 Isn't she cute!! It seems to work.
Here are the wash clothes that are going with the towel;
ABC blocks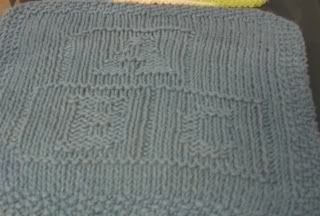 rubber ducky
doggy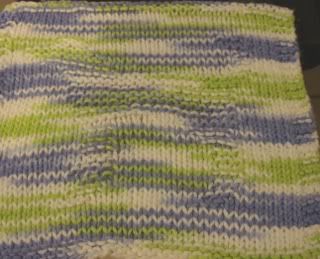 and the cat in the hat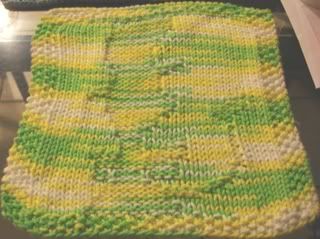 They were pretty easy and fast, but the patterns don't really show up all that well, not even on the solid color. I was kinda disappointed, but now I know.
I was going to make a bath set for work baby 2 also, but I think I'm done working with cotton for a while! I'll figure out something else for him :)
The wedding blankie is on its way.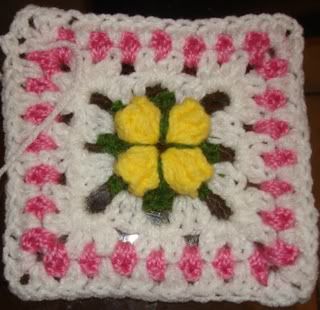 I'm not very far yet, but its started.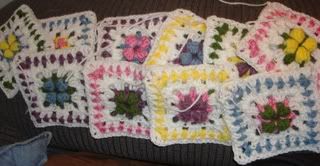 I also started a scarf that missed the list. I bought this yarn last winter, and never quite got around to knitting it. Opps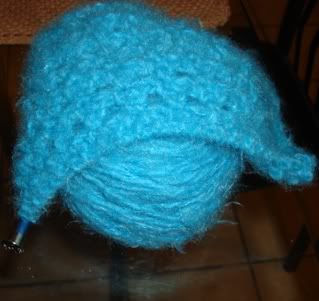 It kinda looks flourescent in these pics, but it is a really pretty color.
It got farther than this before I went to bed. The pattern is going very fast, a really good thing since winter will be over in like 2 weeks! hahaha
One of the perks of living in the desert!
Ok, enough yarn already! I know, there may be one or two of ya that would like to hear about something else... right?
Well, the paint job on my bike... remember that? the bike that just got rebuilt last fall?!?
Any who, even though I have "paint savers" on the tank, the paint has still decided to start pealing up around my vented gas cap.. :(
My hubby took the tank off and drained it for me last weekend and I'm going to take it back to the painter on Friday!
Hopefully the painter will get it fixed quickly so I can get it back and do a little fine tuning on the bike before it starts getting too nice out!
Oh, I started doing yoga Tuesday night! It was alot of fun, I'll keep you informed!
Late