So, I set up a photo bucket account, and I can put pics there.. and then put them here from there... hmmmm
Maybe this will work better from home???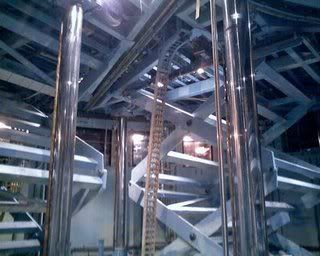 This is a pic from under the lifts at work. Normally this view is from 25' under water, but about 2 or 3 times a year, the pool is empty for maintenance and repair.. let me tell ya, swimming up from -25' is WAY easier than climbing the ladder up!
THERE WILL BE MANY PICS POSTED TONIGHT!!!
as long as the photobucket thing works :D

Late