So, I decided this morning that I would not post my pics from the trip this weekend until finally caught up on reading the last 2 weeks worth of posts from the list of blogs to the right! Yeah..!! Everyone has been up to as much as me :D HI MARY!
This is going to be kinda scatered, I have only a few min. before I leave work!! :D
So, my bike is about an hour away from the first ride! I'm hoping to get the brakes bled before football practice tonight! Then tomorrow afternoon, it'll be, adjust the clutch and go for a quick ride before football!!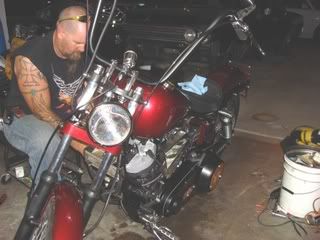 Here are pics from the last run my bike will miss!!!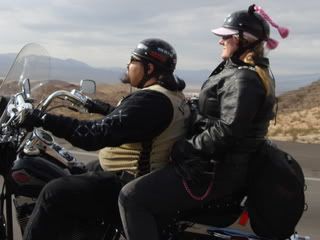 Check out that helmet!! I love it!! :D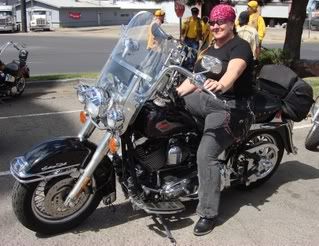 This is where she belongs!!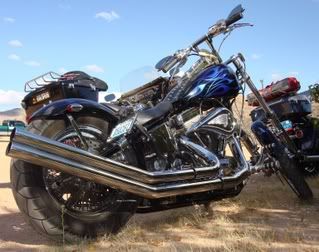 This is Jessi's bike! :)
This is Taz on Jessi's bike...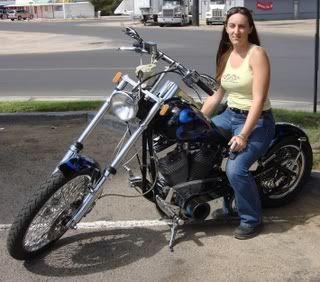 This is how it will be very soon!
She rode all the way to the top of Mt. Charleston and back down in the
WIND
people!! She is well on her way to riding on the front all the time!!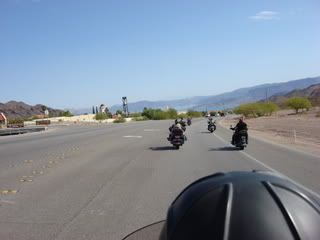 Here we are headed out of Boulder City!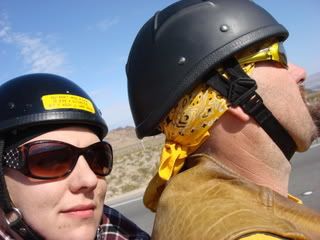 I don't mind bein' on the back too much ;)
Here's my hubby playin' on the train.. all the guys got into the action eventually :D
Next stop.. bar on the reservation.. Hualipi!
My hubby tied up Jess and hung her on the wall!!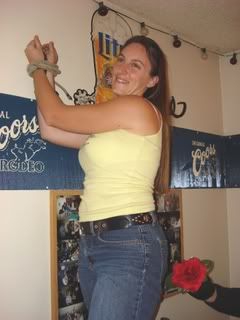 Atleast she was safe inside away from the bees!!!
regular ones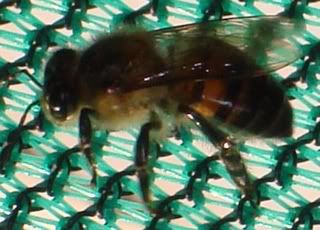 Scary black/blue/purple ones
and the scariest of all!!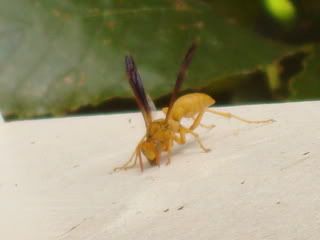 No, I did not get that close to them.. I just have a great camara.. thanks HUBBY :D
So, did I mention that this was a camping trip?? I know, camping in the desert? Yes, midwest friends, we do camp in the desert.. luckily, this was in the high desert.. that means some green.. and rain!!!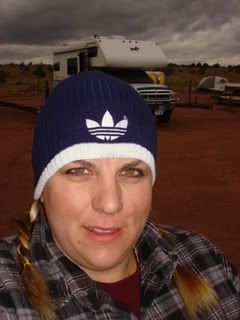 LOTS OF RAIN!!
It was sooo cold and rainy all day Saturday!
But that just meant lots of cuddlin' by fires..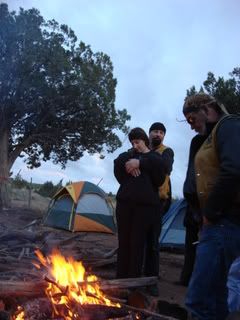 The run is put on by the AZ River Riders, that means.. we got to see Foto and his wife Teri!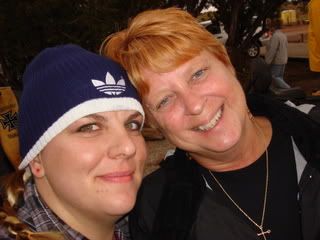 Right on cue, the clouds, rain, and wind all cleared up as the sun went down, and it was a great bomb fire!!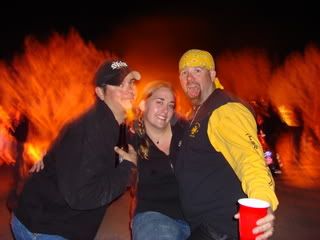 This is Mike, AJ, and my hubby!
I'm not sure who these guys are, but I stole their souls!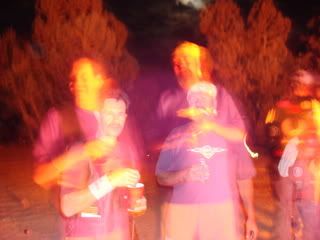 Sunday was beautiful!!
Sometimes, biker chicks look like cholos. (sp?)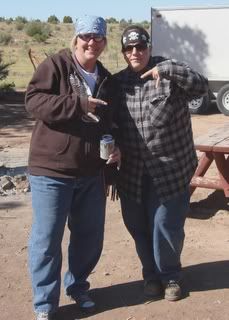 This is the lengthes some of us ol'ladies go to, to get the best pics...!!!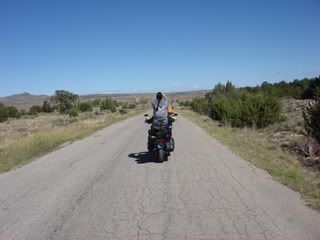 That's Charlene standing on the back of her hubby's bike to get a pic of the club in front of her!!
She's a PRO!!
I gotta go!
Late :D