So, thanks to Labor Day, my brother's visit, and this weekend's FRIENDSHIP RUN!, I don't work a full week all month!! Sweet!
My little boy was starting varsity line-backer tonight!! He kicks soo much butt! Seriously people, he is 6'2" 190 with a 6-pack, and he is just turning 16 next week!! Come ON!!
His team does this cool Polynesian thing before the game,
Then they do this other cool Polynesian thing after half time,
Then...
It's all over but the cryin'!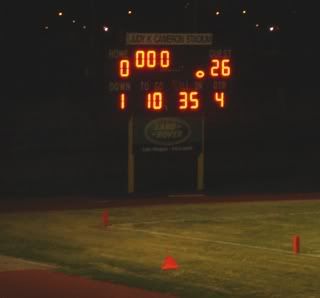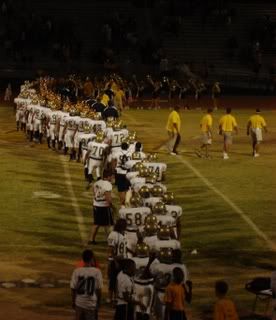 FOR THE OTHER TEAM!!!!
Varsity games rock! 4-1 baby!!!!
The sunsets have even been pretty impressive so far!
tonight
last week, (the dark stuff is smoke from fires in CA)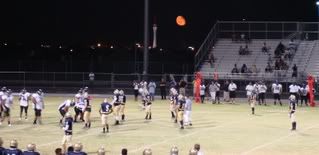 and, I know this is not a sunset, but a moon, but I'm throwing it in here anyways!
HAHA he just came in to see what I'm doing, and this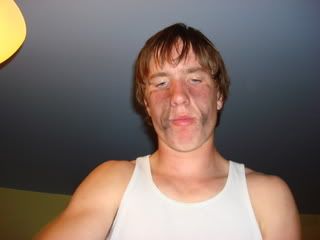 is what he looks like after a game :)
Did I mention that my bike is done?? I KNOW!!!
It is not broken in yet, so I'm not taking it on the run this weekend, but there are only a couple things we need to finish up before I start riding it on MONDAY!! Here is a teaser pic for ya!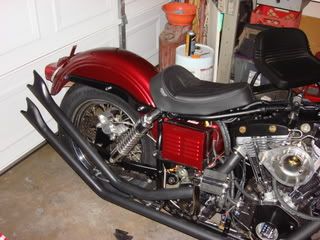 I'll get ya more when I take it out in the sun on Monday!!
Oh, I'm almost done knitting some fetching gloves!! They are in Caron Simply Soft Autumn Red on size 8 dpns cause I knit
almost
as tight as I crochet!! hahaha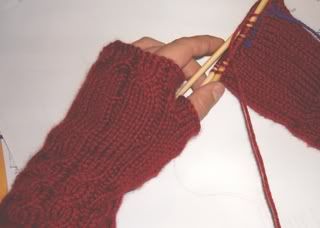 I never posted the pics of my NIECE!!!
Are you ready??
She is too cute..
are you sure your ready..
K, but I warned ya!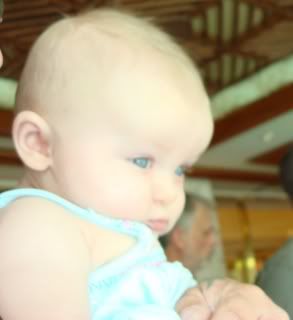 I KNOW!!!!!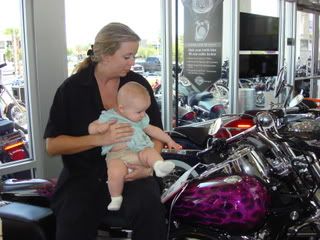 Droolin over some Harleys with Aunt Steph!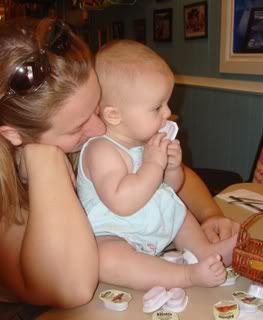 Playin' with the jelly at "THE" Coffee Cup!
Here's some DAM pics!!! hahaha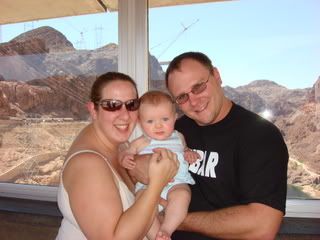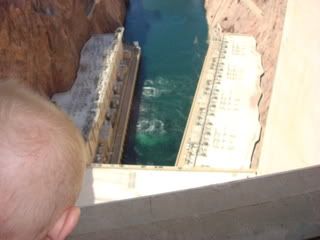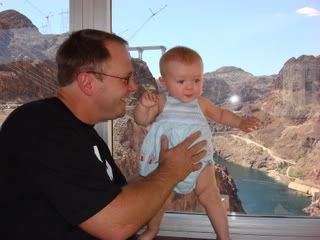 That dam joke never gets old hahaha!
She had fun at Jake's game Friday night!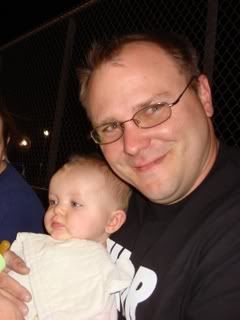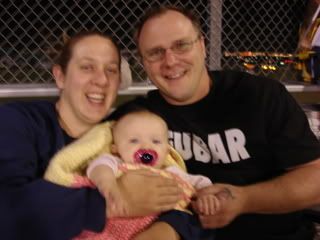 But they drew on her at my game..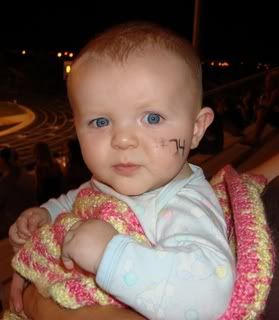 poor baby!!
Growling at Uncle Jethro.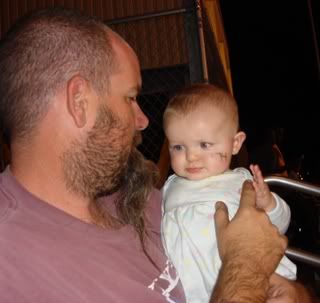 Come back.. I miss you!! :(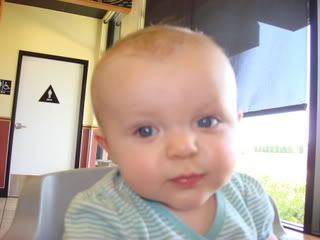 Well, we leave early tomorrow morning for the Caverns, and I still have to get some knitting together to take with. I'll take lots of biker pics, and post them for ya when I get back.
Late