So, I got some knitting in this weekend!
Guess what I'm knitting....
give up??
MY FIRST SOCK!!!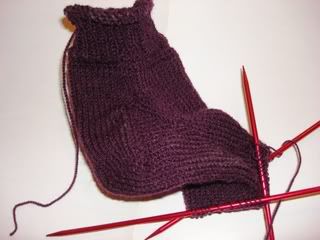 I KNOW!!
I did some work on giganto blinkie.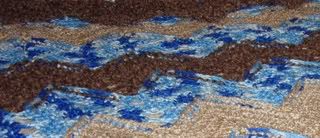 And I'm knitting some dish clothes :D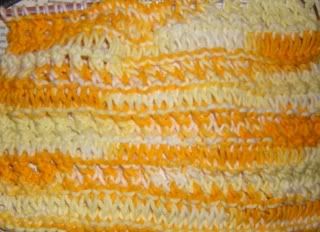 I love this yarn!
I miss my cc! :( I can't believe I'm not going to see you ladies until like OCTOBER!! ;(
My week is going to be soooo long! I have to work extra hours for the "dark"!
Football practice is going to be really tough also, our first game is a week from this Saturday!!
If you don't get to come out, it will be on TV the following Tuesday night! (cc, see if they will put it on at the bar for you!!)
Well, here are some pics of my cleats..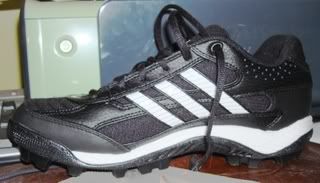 and the bottoms with dog hair..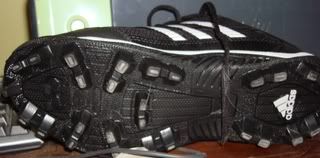 hahaha cause I'm a geek like that!
Late