So, I'm sorry I haven't bloged in a week! I will get all caught up right now!
Work was hecktic all week. We were trying to get the little bugs out after our dark week projects!
Friday was a nice break though! I was out at the lake doing my "advanced diver" dives. I did my deep dive, 70' baby, and a photography dive! I will try to post some of the pics I took when I get them from the instructor!
Football practice was intence last week preping for our first game Saturday! I'm not going to tell you who won yet, I don't want to ruin it for the people that want to watch it on TV, Tuesday night on channel 19!
I HAVE PICTURES!!
Friday night we had a team dinner.
This is our lovely QB and one of our linemen.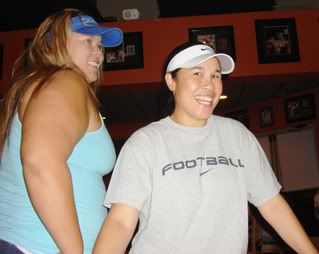 Here's some more of my teammates!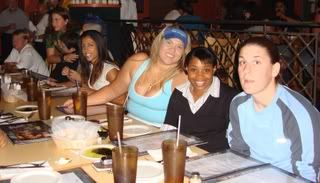 On Saturday morning, we had a free football clinic for girls 6-17. I hope the girls had as much fund as we did :D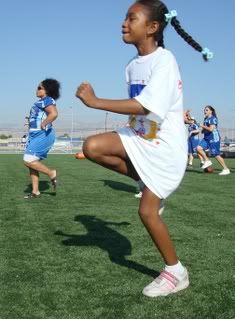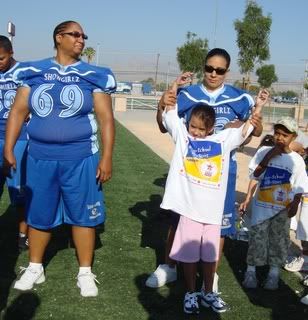 Two of our linemen were out even though it was their birthday!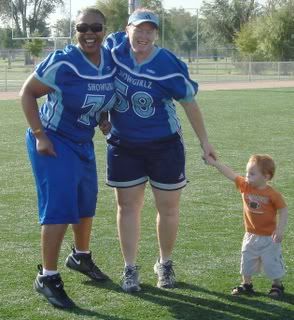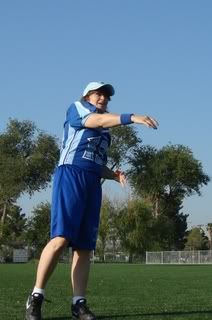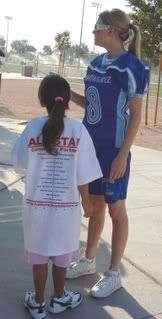 This is what the day was all about :D
Oh yeah, and we were in the paper!
At the game, my hubby and daughter took some pics. They got some good ones of my fans ariving!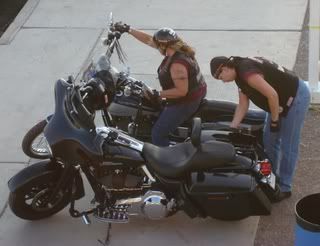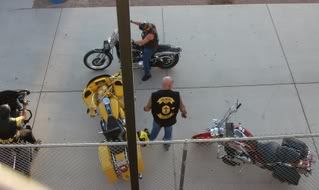 And of the team standing still..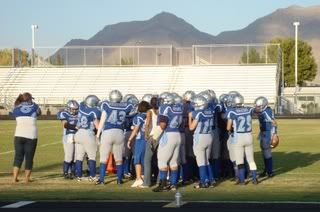 But unfortunately, most of the pics were blurry :(
Atleast one of them turned out artsie!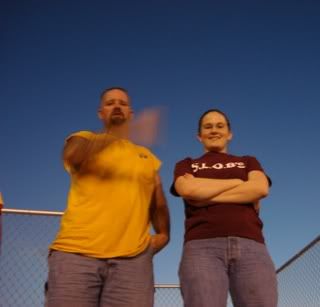 MOTORCYCLE TIME!!
My hubby is so great! He has been moving right along on my bike. It should be done in the next week or so!! I can't wait to go for a ride :D Ya'll are going to flip when you see this bike! Soon I'm going to stop posting pics so that it'll be a surprise!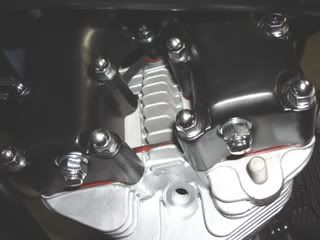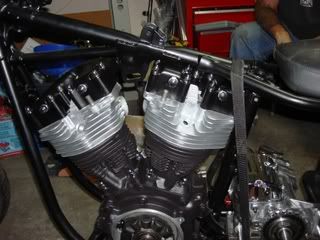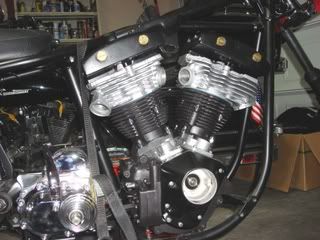 He made even more progress than this yesterday, but I didn't take any pics. :( I'm sorry!
I got more work done on giganto blankie, that wedding is only 2 and half weeks away!!! I laid it out last night when I was out of time, and I am alot farther along than I thought I was! I should be able to get a few hours on it tonight!
There are a couple of guys here at work that are expecting little ones anythime now, I need to find more time to crochet! I have some away games coming up, hopefully I can crochet on the bus without getting motion sick!
Well, I have "rescue diver" training this week, so I need to go get my book work done!
Late