So, I made some snag-free stitch markers and put them up in my Etsy shop yesterday!
Within 2 hours, someone in
ONTARIO
had bought a set! (Canada people!! I've gone international!) Then to my surprise, when I logged on this morning, I found that another wonderful knitter had purchased 3 sets! They will be shipped off to PA tonight!!
To all of you that have been so supportive of my efforts, thank you very much! I will try to keep making things you like. I have some un-dyed yarn on its way, and I will find a way to post pictures of it as soon as it is dyed!!
In other knitting/crocheting news.. I finished the two at a time socks, I started a sweater for my niece, and NO, the wedding blankie is not done yet. No pictures.. :(
I took my broken camera to a camera shop, but the tech could not diagnose the problem. He sent it off to Sony for me. I miss my camera :( I hope they can fix it!
My son's 2.1 mega pixel just doesn't cut it. My phone takes better pictures!
In memory of when I could take pictures, I have some for you today from the last time it worked... my friend Jeni's wedding.. woo hoo!
I love mid-westerners in the desert in spring!! :D
I was kinda put in charge of the "no strippers" bachlorette party at the last min. with the only direction being.. "we want tattoos".
SWEET
I can do that!! No notice needed.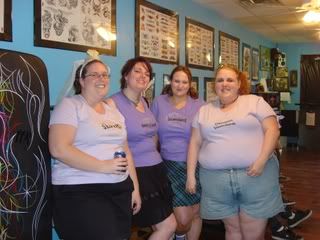 Where once there was blank skin and faded tattoos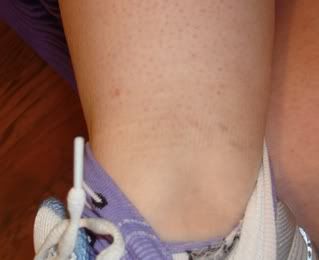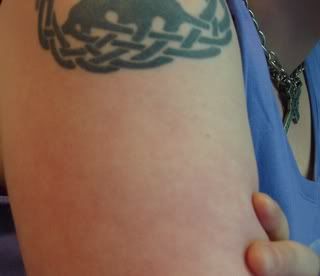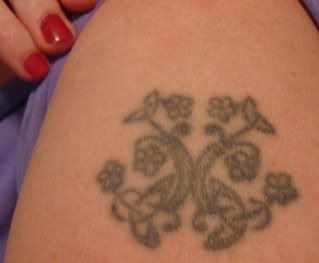 There would be fresh ink!!
The beautiful bride,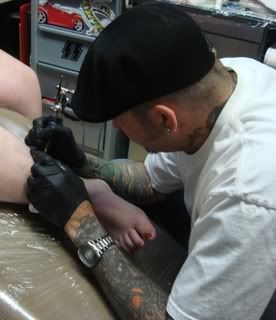 the maid of honor,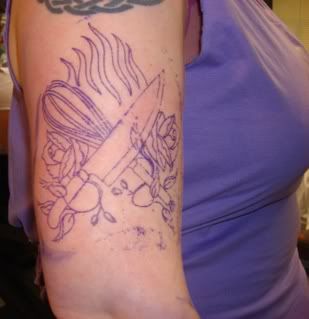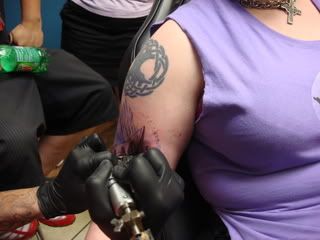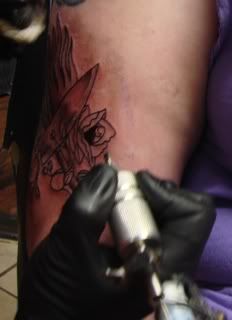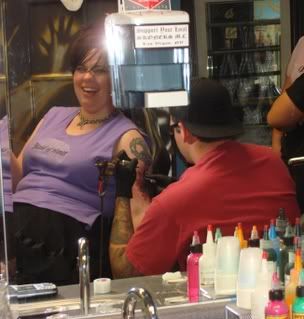 the brides maid,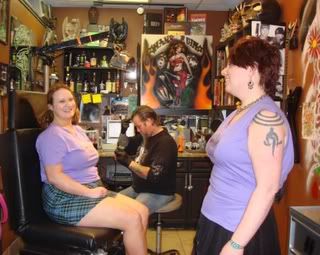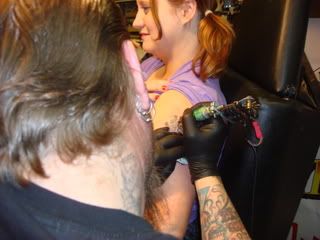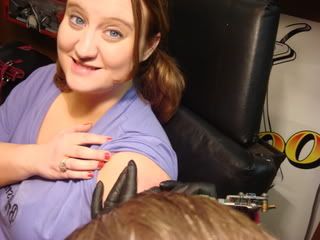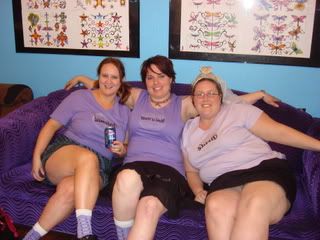 and the other midwestern friend,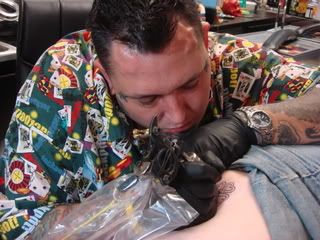 all got wonderful tattoos from the extremely talented artists and Ink Inc. They never let me down. :D
Is it just us? or does this caladah look strangely like the wicked witch from sleeping beauty?
Mirror Mirror on the wall...?
BA tattoo for a chef eh?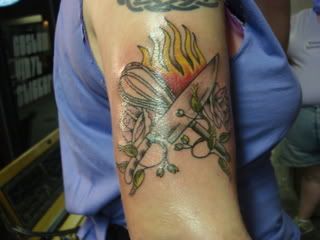 Now we see why she got this tattoo the first time..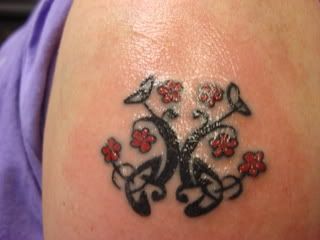 It's so pretty.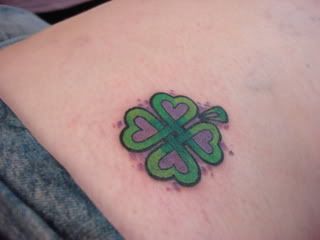 Then we went to Freemont Street, cause once you take someone down town to get a "yard stick",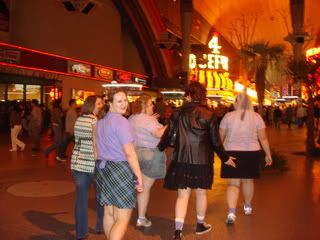 you know they are going to want to go back!!
And of course, no bachlorette party I'm at would be complete without some bikers!!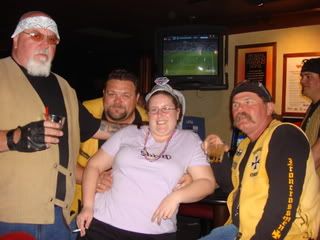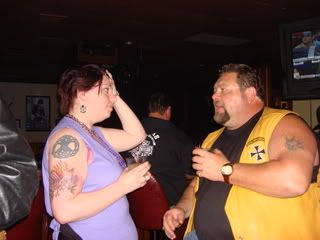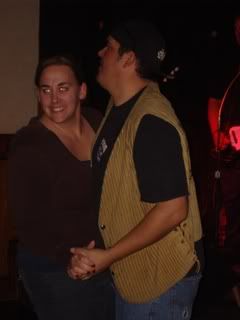 The wedding was
early
the next day :D It was so beautiful!
I hadn't seen her parents in atleast 8 years..
Mom on the right.
Dad.. also on the right.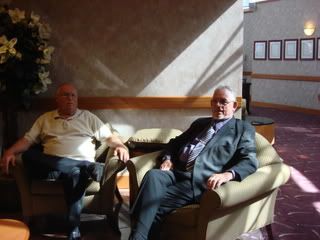 They got married at the Chapel in the Sky at the top of the Stratisphere :)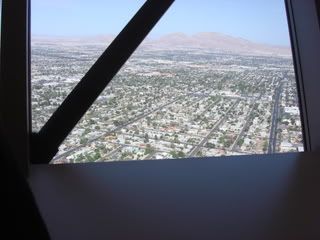 Adam didn't really seem nervous at all.
The bride's maids dresses were great!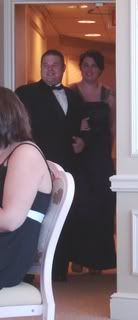 I was cryin' like a baby!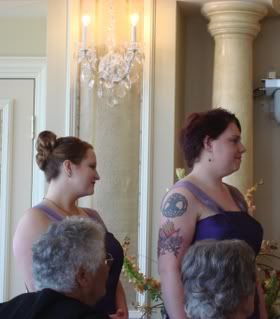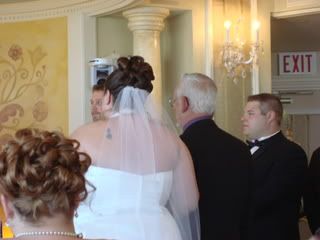 Ok, now he looks a little nervous.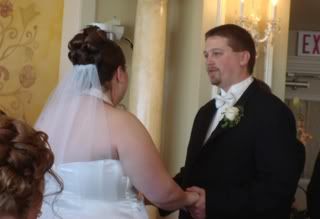 Some last min. advice from Mom.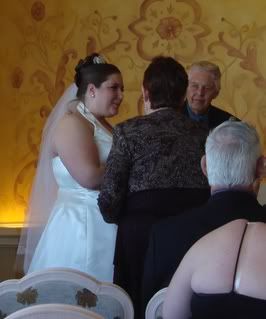 (notice the fresh tat! ;)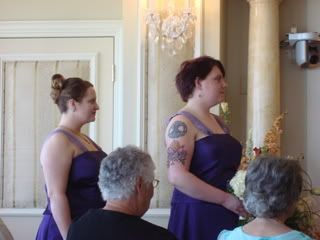 Awwwww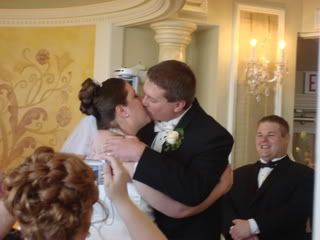 I'm so happy for you Jen. I hope you and Adam are as happy as me and my hubby! (I know you've already been together
WAY
longer than us.)
That was the end of my picture taking abilities. :( There was a beautiful reception, and then we went and picked up my son from Prom!! and me with no camera! I hope that I hear back from Sony soon!!
Late