So, since we were in the car for this trip, we went to the top of the AZ side of the dam to get some pics of the guys coming across.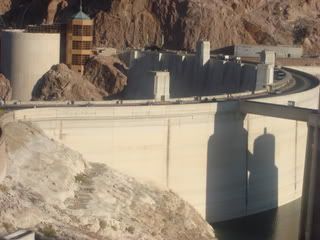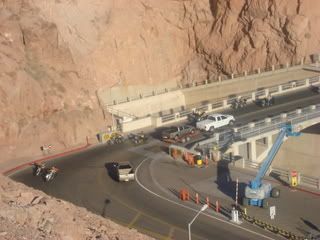 As we headed out across the desert, we saw this on one side of the car,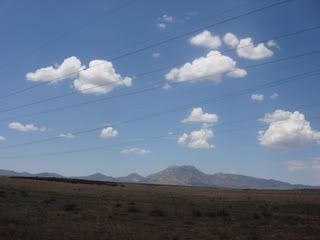 and this on the other side.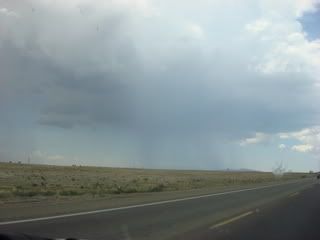 Guess which way we were headed.. :)
It started to get a little lighter,
but then.. it got darker.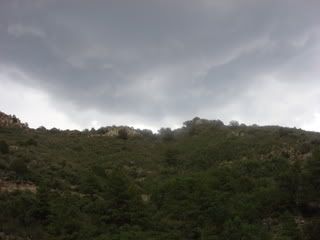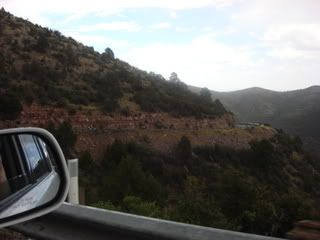 The views were great! (from inside my warm car)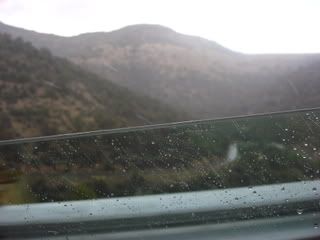 The rain just kept getting heavier and turned to hail.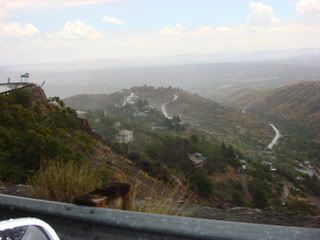 Then, as we pulled into Jerome, AZ,
The clowds parted and the rain stopped.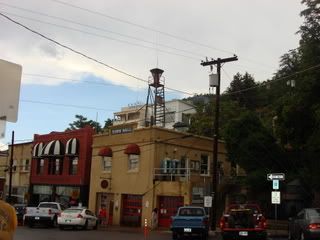 This town really has their priorities straight, that's the LYS.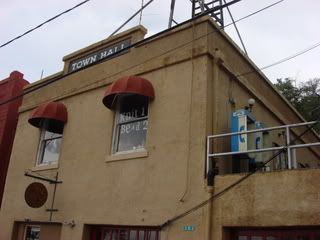 Right above Town Hall!! :)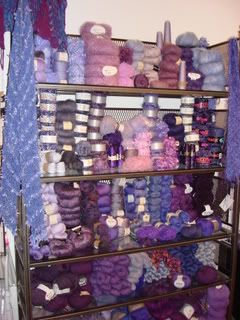 I've never seen a yarn shop seperated by color.
Here's the Kuigu I got :)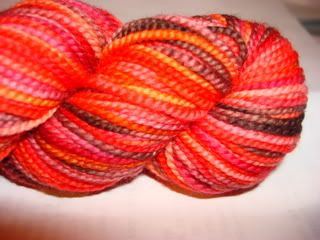 Here's the local BnB. Great burgers :)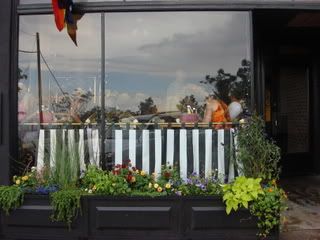 Down the hill.
Up the hill.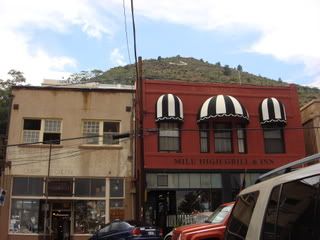 If you take away the mountains, it kind of reminds me of the small town I'm from.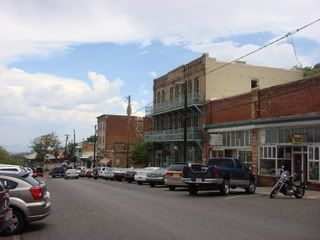 Miner! :)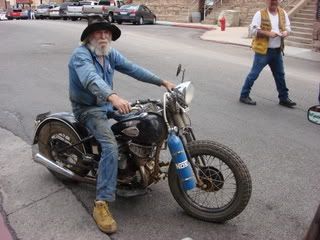 On an off roading flat head!!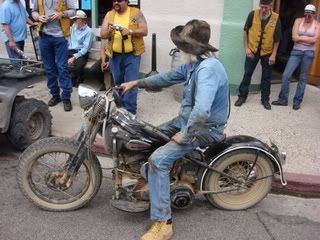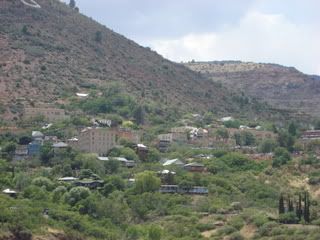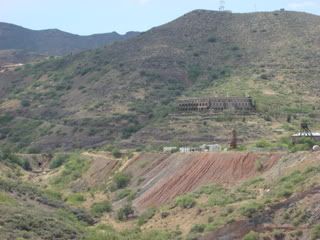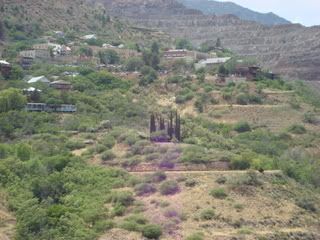 Of course, I don't know how to flip video..! I'm not sure if its going to work..
Sedona is very pretty, but very touristy! We just passed through on the way to camp.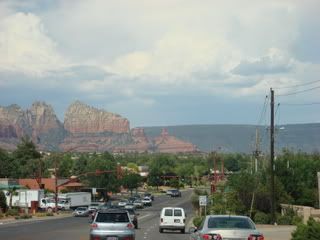 Our first visitor in camp was Robin :) We also had a visit from very large, noisy ravens, and a skunk, but I didn't stop to take a pic of him!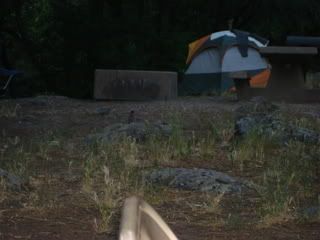 Picture fun with a hematite skull I bought for the hubby at the yarn shop!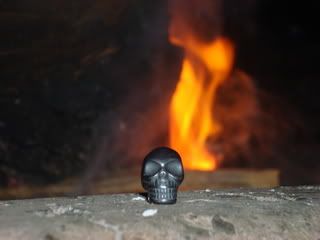 The "bears" came out and messed with tents and scared people!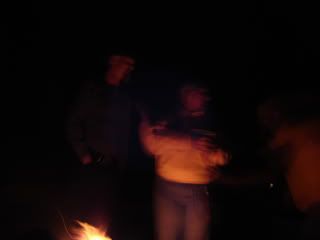 Mixology with a little flash light flare!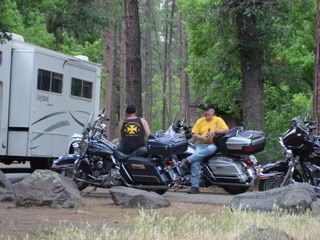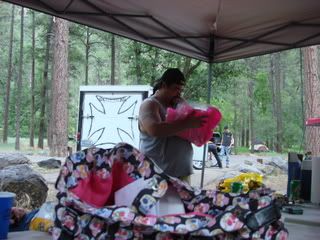 Of course I was knitting.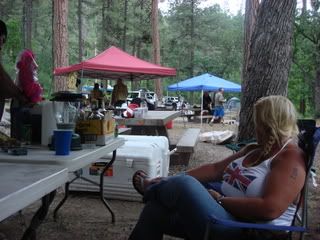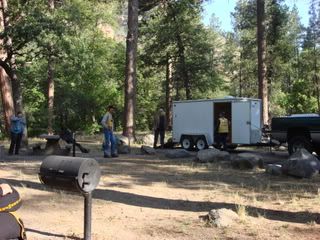 Pack in.. Pack out!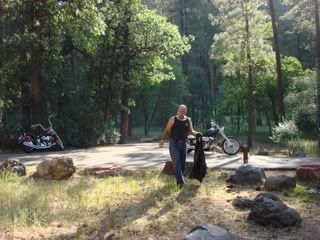 Don't forget the sun block.
The night before we left I knit a cover for my new Sirius radio :)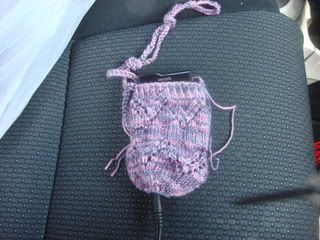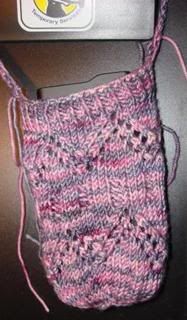 Then my camera got jealous and wanted one too.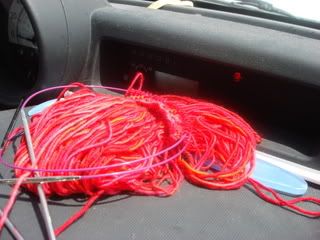 I spent Monday working on Suzy's b-day present, but I'm doing the design myself, and it is not turning out how I want it to, so here's a pic of the socks I'm working on instead!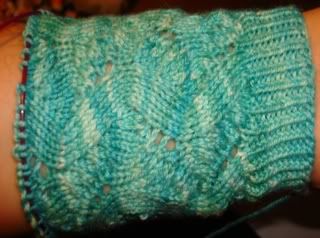 Late