So, how was your worldwide knit in public day?
It's my new favorite holiday!
Now, no one here in Vegas put together a big shindig, so what I did last Saturday could really be recreated any Saturday, but it was fun!
The "usual" group met at Borders around 10.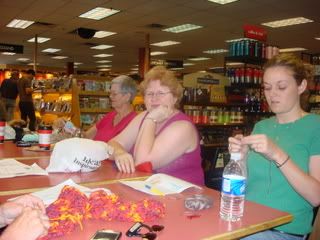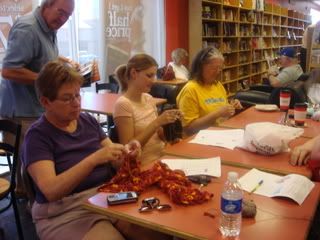 I knew that the "usual" knitters would understand if I completely ignored them, so I quickly cast on a new pair of socks. Talking and casting on 2 at a time on 2 circs doesn't always end happily!
"That guy" who usually gets mad at us for being too loud in
his
cafe didn't seem to mind us being there this week. He looked over like he was going to jump right into our conversation a couple times, but he didn't look mad or anything.
He must have been feeling our Festive vibe ;)
Next stop in our WWKIPD yarn crawl was Wooly Wonders!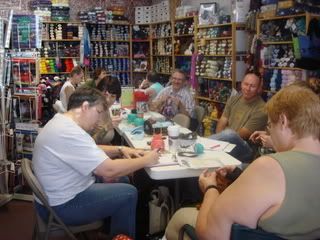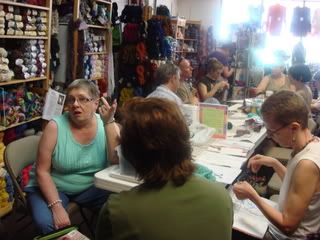 We were down to only 3 of our "usuals" Mayme, Deena and myself, but this shop comes with its own!
I love this shop!
I have never felt the "you're not from around here" vibe in this store. You know when you walk into a new yarn shop and the "locals" get restless, sometimes, dare I say.. snobby?
Not here, well, not that I've seen anyways.
The only problem with this shop is that if you stop in to say HI, and fall for the, "sit and knit a while" trick, you will lose your whole day. (I mean, if you can call that a "problem")
UhOh.. I think Deena likes this shop too!!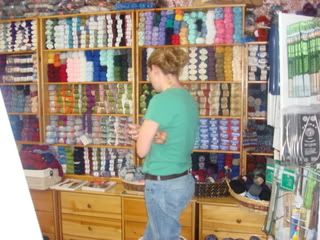 It was very good to be reunited with some of my yarn!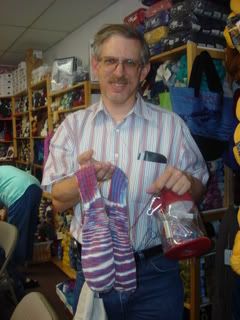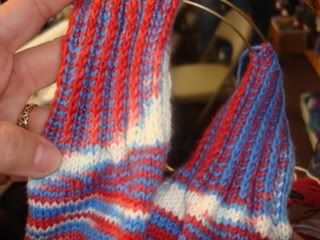 I love to see how it knits up! Thank you Charles :)
Yarn and dye supplies brought back up to an exceptable level, Deena and I decided that it was in our best interest to leave the yarn shop. :) It can be hard to knit when there is soo much yarn around to look at.. and buy.
Since the mercury was starting to bubble up around the 105 mark, we decided it was time to get out of Vegas!
We didn't go very far, but it was nice enough in Boulder City, with the aid of misters, to sit outside.
Milo's has a great patio, and if you sit up next to the building, your wool (and acrylic) stays dry ;)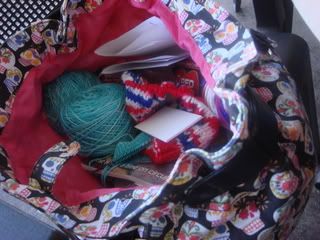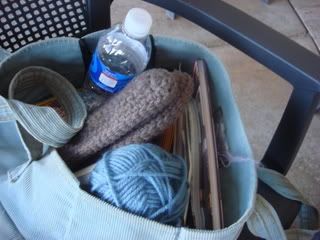 Their wraps are almost as good as their deserts.. well not really, but they were really good.
A little beer, a little sangria, and of course knitting in public, the not-also-knitting-in-public public ;)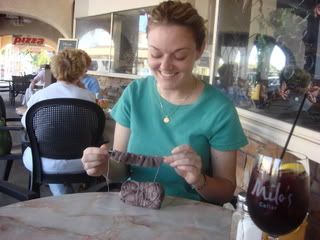 That's all I've got for ya right now, I have to go scuba diving.
I love my job!
Well, sometimes.
Late