So, I got my camera back yesterday!!! So, of course that means I have pictures for all ya'll.
First, I will show ya what I have been holding off on sending till I got my camera back to take pics of.. I mean working on for my niece.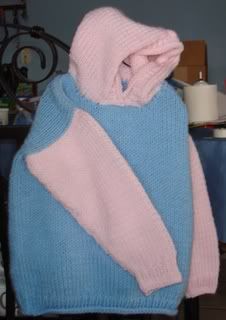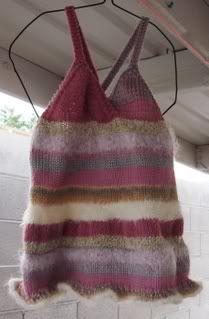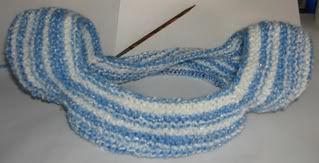 Here's a "my so called scarf".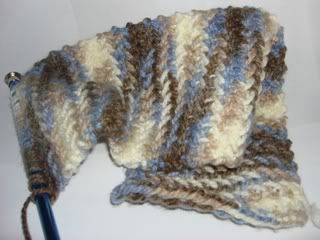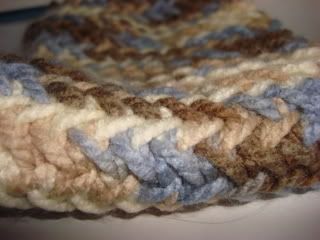 A sock for one of my seestors. This is actually the first yarn that I dyed.. :)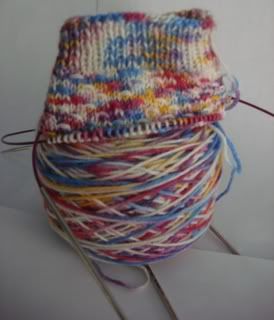 And.. here's the yarn.
Moody is still here...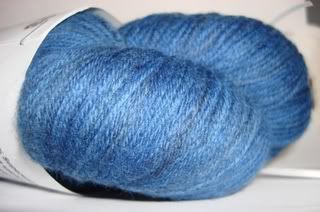 Lagoon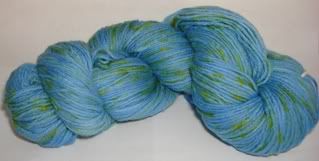 Pink Lemonade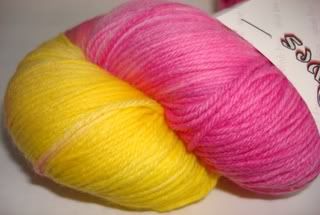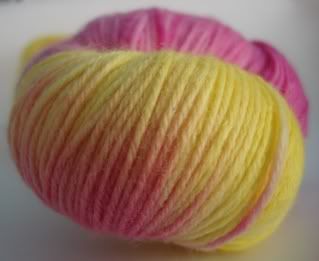 Punk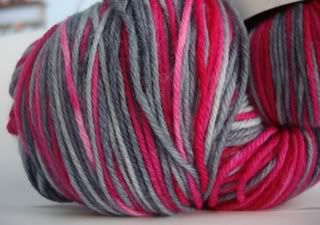 Sunflower (aka Dejon) The original sold, from here down is new yarn from vacation day Monday.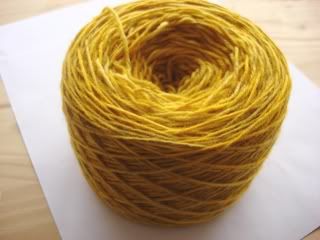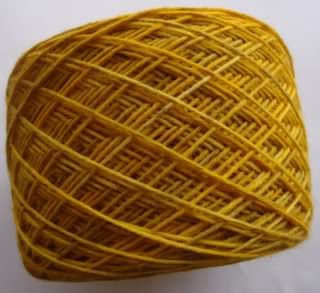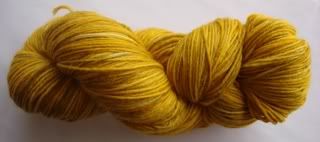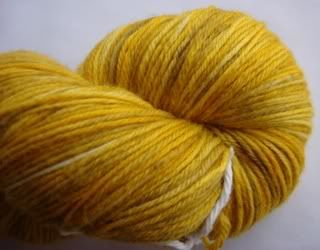 Weeping Willow,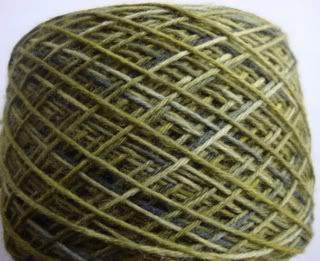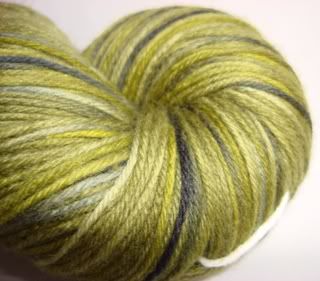 Lemon-Lime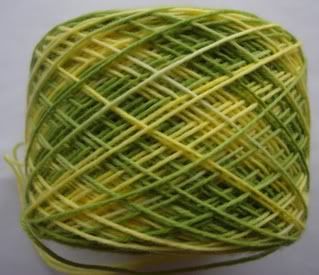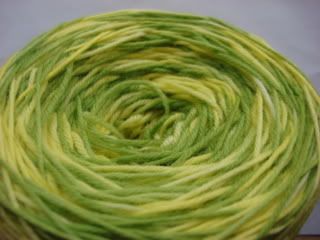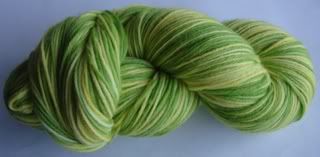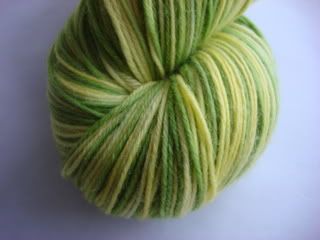 Sherbet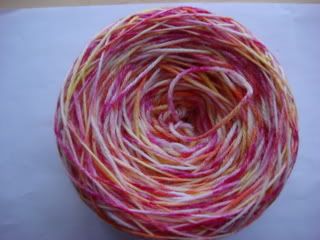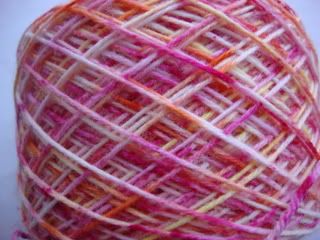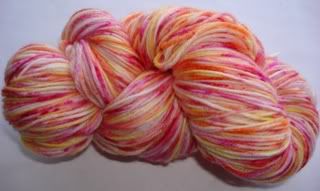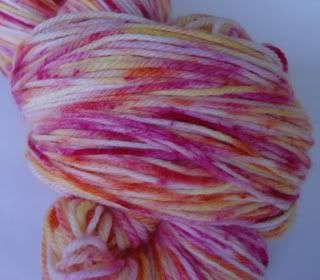 As some of you may have noticed, there is a lot of yarn missing.. :) Well, my trip to the LYS went very well. I didn't realize that there was going to be a shop full of knitters there. I started to show my yarn to the shop owner, and she called her customers over to have a look.
First question: "You dyed this?" Second question: "How much?"
I looked at the shop owner, and she gave me the go ahead!! I was shocked! Knitters started handing me money and walking away with my yarn.. un-pictured yarn!!
Wait.. I need that.. umm you can't uh.. nevermind.. Can I help you ball that :)
So, I sat and knit for a few hours. A couple of them live on the north end and may come to cc this week!! It was very nice to meet new people, I wish I had pics to show :( I left my info with the shop, she said "we need to talk" :) I KNOW!! Right.
I will have my camera tonight, so bring stuff for me to take pictures of!
Late