So, my hubby took me out of town for an early birthday trip last weekend and it was amazing!
He didn't take me somewhere new or fancy, in fact we have stopped through this place many times before, but none of the previous visits ever came close to this one.

Out on a lonesome stretch of CA127 right where CA190 turns off to Death Valley National Park, there is a ghost town square. The many pictures and newspaper clippings hanging on the walls of the Furnace Creek Inn tell the history of Death Valley Junction and its most famous resident.
(I started to tell the story, but the link tells it just fine :)

The town's history, as it pertains to my visit, started in 1967, the year Marta Becket and her husband got a flat tire while taking time out of her cross country tour to do her taxes in Death Valley. It's a very interesting story, but until you hear it as told my Marta Becket, you just don't get it.


I'll make it easy for you, here is her schedule. :)


That's Sat. evenings from Nov.3rd thru mid May.
There were more people lined up to see her show that night than I had ever seen in town in all my visits combined.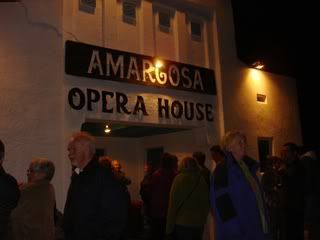 It was a cold night in the desert, but the wood burning stove that stands along the wall between the stage and the audience was doing a fine job keeping the theater warm and inviting.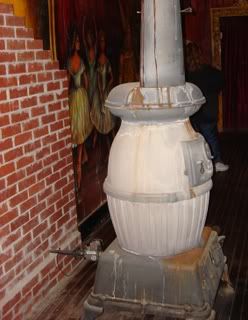 We actually had to scoot back a couple rows and take our jackets off.


The theater is small; there isn't a bad seat in the house.

The light fixtures near the ceiling were outdoor fixtures with coffee can and crystal shades.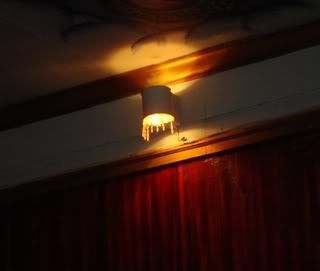 They are a perfect metaphor for of what Marta Becket has done for this little town. She hasn't tried to turn it into New York City; she's embraced this tiny deserted desert town and added her creative artistic flare to everything around her.

From the ceiling,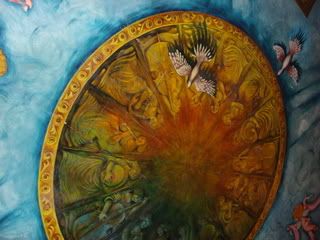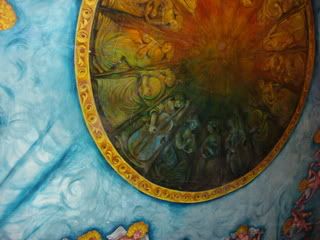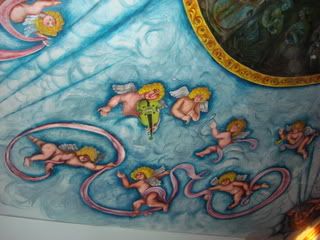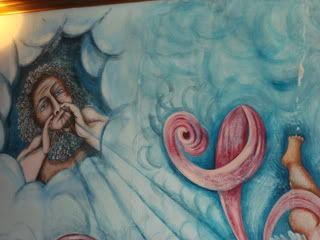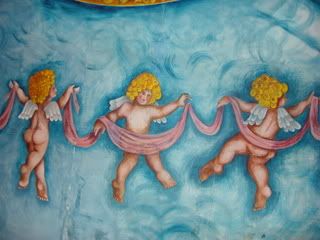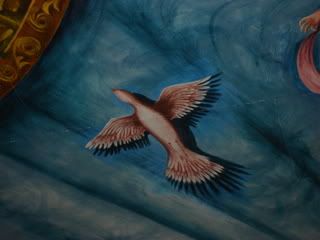 to her stage,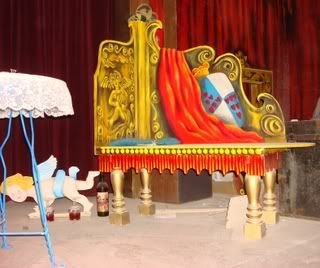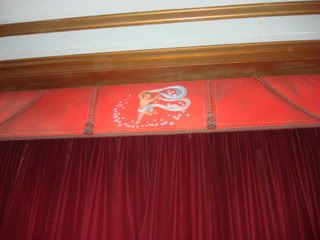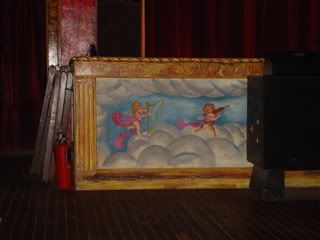 (complete with other performers waiting in the wings)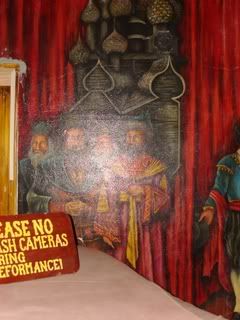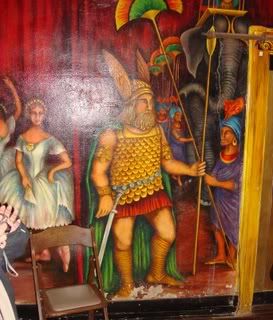 tributes to the past,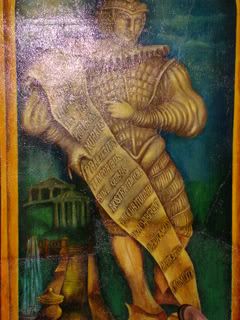 and an audience that tells not only the history of theater in general, but also pieces of the history of this theater and Death Valley Junction.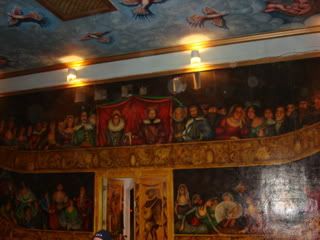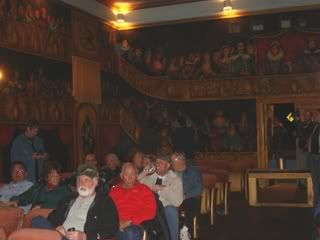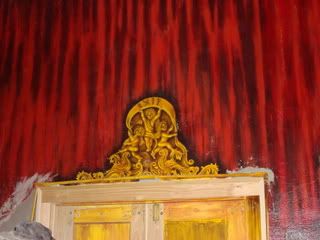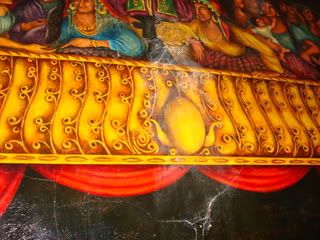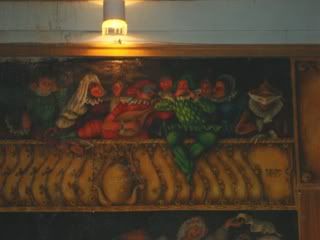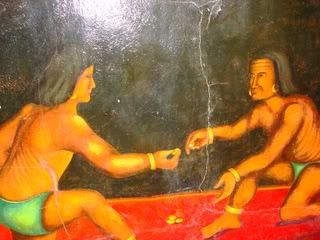 After giving us plenty of time to explore and take pictures, the lights went down, and there she was.




She started with the story of her days as a chorus girl in New York City, and her decision to take her one women show on tour.
Then how she found Death Valley Junction and the Pacific Coast Borax Mining Company meeting hall that is now her Opera House.
The lights come up and she explains the mural on the walls, the characters she has immortalized, their significance to her or the theater, then... she tells the stories of her ballets.
The different shows that she wrote in such a way that she, and later her partner, could perform alone, without a troupe or cast. And she sings, beautiful songs that suck you right into the story, showing how she created multiple characters with just subtle costume changes. She is a very moving story teller.
The shows tell of her life, and as they progress you can see that not only did she become a part of Death Valley Junction, but it became so much a part of her.

Then the show is over, she comes and sits on the edge of the stage and signs autographs.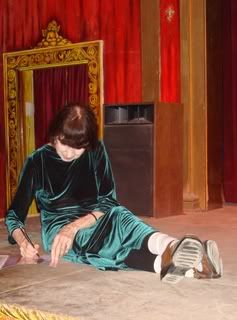 Her ballet slippers may be replaced with more sensible shoes, but a warm smooth grace still emanates from her.
I was moved to tears just sharing a few words with her, and those of you that know me know how very out of character that is.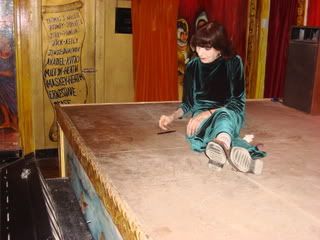 I'm going to end this post differently than all the rest.. you'll have to see her show to really understand it.. and I hope that you do.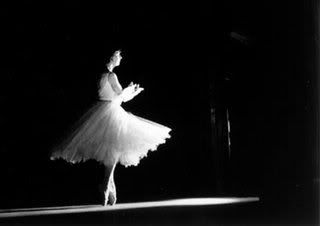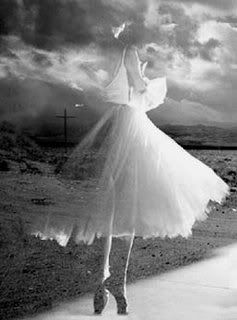 oh boy